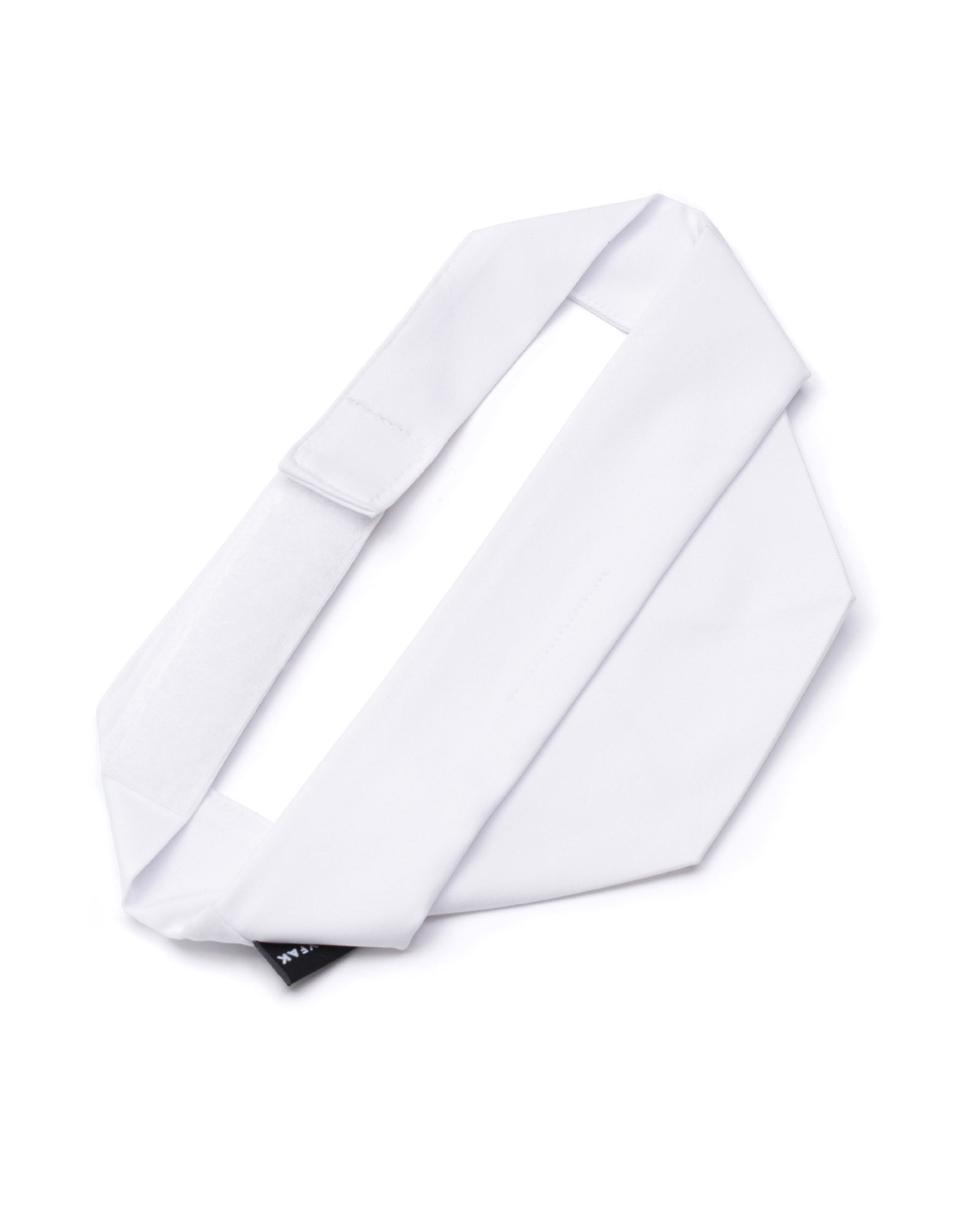 description
Working on the creation of this product line, we had two main objectives:
— To develop ear strap-free, tasteful and integral items that protect the face, taking into account the concern for the wearer's safety and hygiene;
— To change the perception of a face mask as an object that causes negative associations and medical alarmism while preserving the individuality and human image of the person wearing it.
We used a unique anatomical cut and stayed away from the standard patterns and design methods utilized for such products by the industry. Our mask has a large area of contact with the face but ensures the person wearing it does not experience any discomfort.
We chose a couture method of styling on mannequins. In other words, we applied the principles of cutting and sewing used for a more expensive segment to a unique product accessible to many.
FAKBYFAK's face masks may be worn daily. The qualities of the fabric will be maintained even with frequent washing.
The bacteriostatic & anti-microbial properties of the used fabric are confirmed by a certificate from the US Food and Drug Administration (FDA) and a certificate from the Japan Textile Evaluation Technology Council (SEK).
Please understand that this product is not a replacement for medical-grade Personal Protective Equipment. Please continue to practice social distancing, wash your hands and refrain from touching your face.
product details
Set
1 pc, SET x2 pcs, SET x3 pcs
Key Features

Patented ATB-UV+ (antibacterial-ultraviolet) silver-ion nanotechnology fabric tested to reduce bacteria up to 99% (will actually kill the microbes that land on the mask fabric). ATB-UV+ is the future generation of anti-bacterial fibres.

ATB-UV+ prevents micro-organism multiplication and prevents odor.
Keeps consistent temperature to keep cool during summer.
Dries moisture faster with advanced fabric technology.
Protects your skin from UV-B(290-320nm) and UV-A(320-400nm).


Excellent Anti-bacterial & Anti-microbial Functions
Eco Colour Technology
UV Protection
Strength and Durability
Color Retention
Rapid Absorption & Evaporation
Feels Cool and Dry
Enhanced Breathability
Long-Lasting Softness
Prevents Odour

Care Instructions

Wash in a laundry bag on gentle or delicate cycle
Fasten hook & loop before washing
Do not iron
Do not bleach or treat with chlorine
Do not tumble dry
Do not dry clean

Source of Materials
Switzerland, Austria, South Korea, Russian Federation
Brand SKU
FBF-42101-06
Brand
FAKBYFAK
Materials
Single Jersey, Hi-Tech Polyester (88%) & Polyurethane (12%) with silver ions, ATB-UV+, Antibacterial, Quick Absorption, Quick Drying, UV Protection, VELCRO® hook and loop
delivery and returns
delivery
Free Shipping on orders over €80
Free Worldwide Express Delivery 5-7 days by DHL.
We cover all duties and taxes when shipping from abroad.
return
Non-Returnable
In accordance with International Return Policy, US Federal & State guidelines and for the safety of our customers, suppliers and carriers, this product category is non-returnable and non-refundable.
.