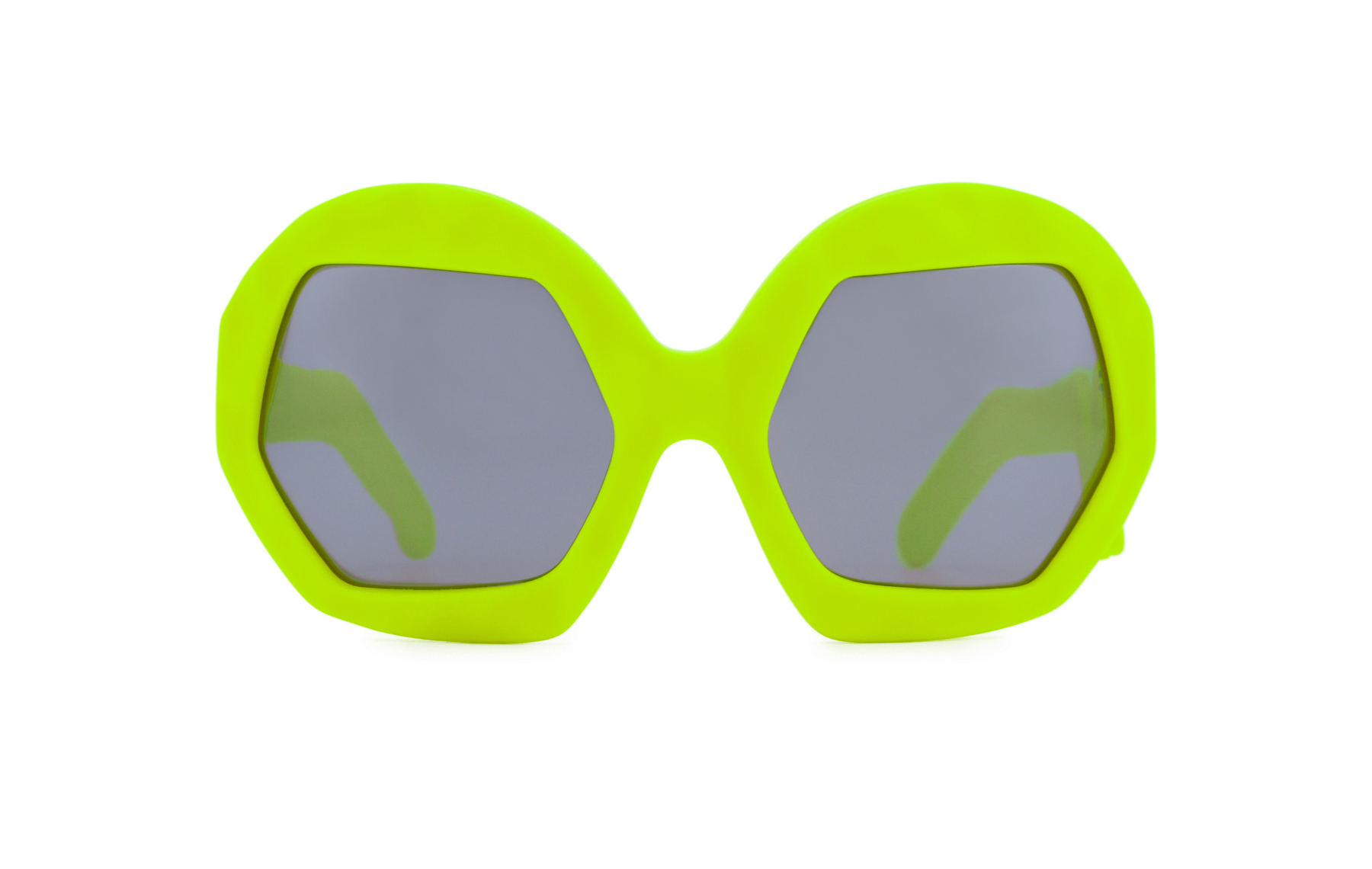 description
The most recent collaboration between Walter Van Beirendonck and Russian fashion eyewear label FAKBYFAK resulted in 4 fantastic sunglass styles called: "Thunder & Lightning, Donder & Bliksem".
The glasses were designed as the key accessory for Walter van Beirendonck's FW'18 ready-to-wear collection: "Worlds of Sun and Moon". Donder & Bliksem glasses are the symmetrical version of Thunder & Lightning styles. The idea was to create masculine glasses with a brutal beauty look, steeped in the spirit of "Flintstones-glamour".
Handcrafted acetate frame surface looks like as if it's made of hand-formed matte clay. Matte finished frames, as well as the black lenses, have a contemporary "anti-bling-bling" spirit. Signature "W" letter made as one part with the left temple.
The collection consists of 4 styles and presented in 8 colour combinations: Black, Military Green, Zinnia Orange, Purple, Brown, Petrol Green, Neon Yellow & Neon Orange.
Limited edition collection.
product details
Brand
FAKBYFAK x Walter Van Beirendonck
Brand SKU
FBF-09-14-07
Prescription Ready
Suitable for sunlens only
Frame Dimensions
58 × 23 × 133 mm
Lens Color
Black Anti "bling-bling" lens
Lens Specification
Filter category 3
UV Protection 100%
Light Transmission 11%
Usage Conditions Sun, Driving

Materials
Italian acetate
Finishing details
Matte surface finishing
delivery and returns
delivery
Free Worldwide Express Delivery
Estimated Delivery 5-7 days
Free Worldwide Express Delivery 5-7 days by DHL.
We cover all duties and taxes when shipping from abroad.
return
14 days return
We offer global returns within 14 days from receiving your order. Strongly recommend that you book your return within 7 days of receiving your order to ensure that it arrives back in time.
.