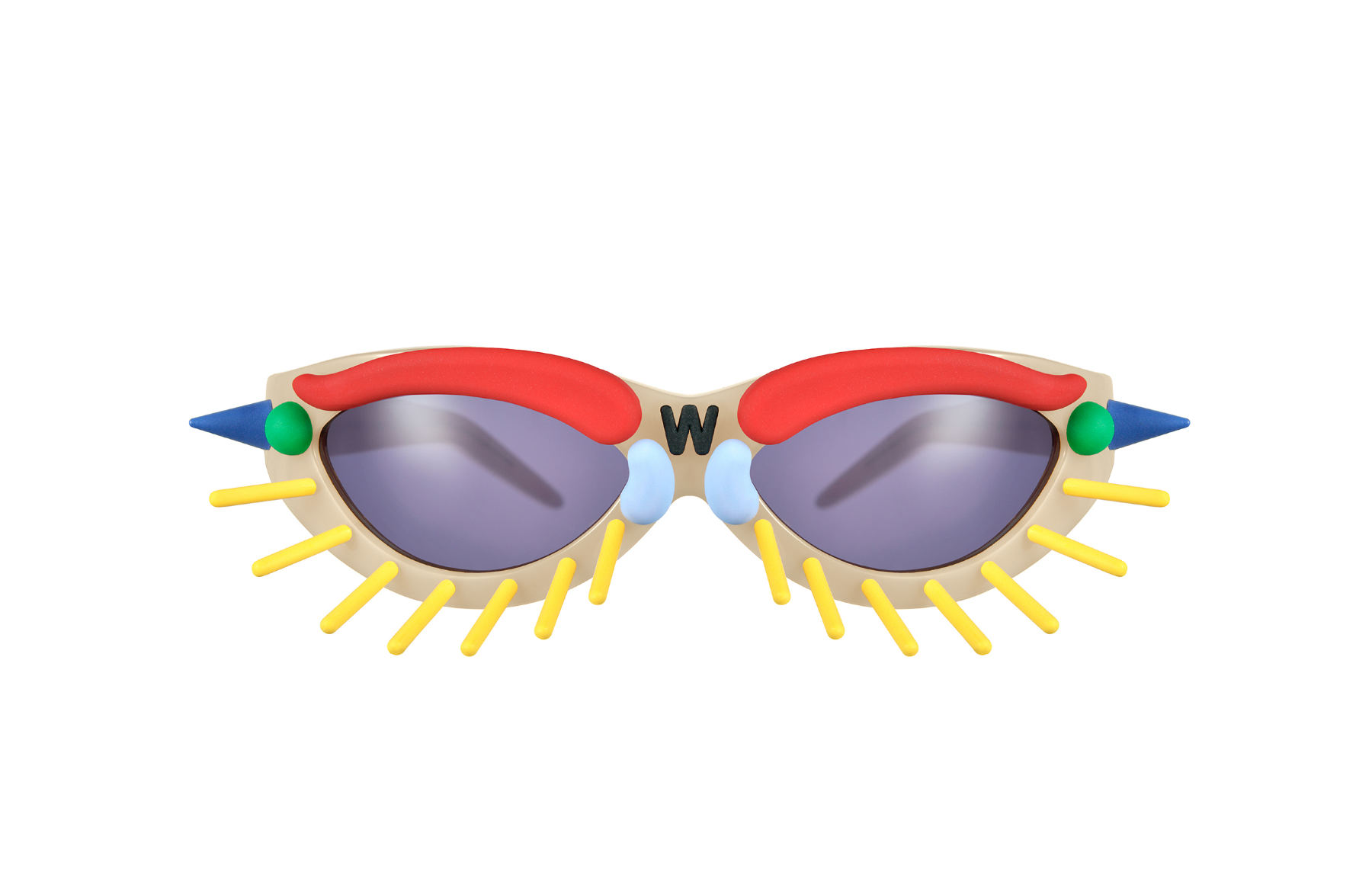 description
Future folk and brutal beauty inspire Walter Van Beirendonck's SS'17 ready-to-wear collection: "WHY IS A RAVEN LIKE A WRITING-DESK". The same ideas are encased in the concept of this new collaboration sunglass collection by Walter Van Beirendonck and FAKBYFAK. The result: an astonishingly bright, unique and uncompromising FAKBYFAK x Walter Van Beirendonck sunglass style.
The inspiration sources for the frames lie within the punk subculture of the early 70s, this is reflected in the distinctive shape of the frame. The other component of the vision of this concept is inspired by a playful twist on embellishing the face with wild, colourful makeup.
The collection is Limited edition. Consists of 1 model and presented in 5 colour combinations: 5 skin colours referring to all the races and humans living on our Earth. Just like a construction kit, a kind of toy, decorative elements can be assembled together by attaching various elements to the frame creating diverse images, faces, and masks. These sunglasses also pay tribute to the genius and Walter's long-time hero: David Bowie.
product details
Brand
FAKBYFAK x Walter Van Beirendonck
Brand SKU
FBF-09-01-04
Prescription Ready
Suitable for sunlens only
Frame Dimensions
54 × 19 × 131 mm
Lens Color
Black
Lens Specification
Filter category 3
UV Protection 100%
Light Transmission 11%
Usage Conditions Sun, Driving

Materials
Skin tone Mazzucchelli acetate
Finishing details
Signature FAKBYFAK x Walter van Beirendonck logo on a back side of the right temple
delivery and returns
delivery
Free Worldwide Express Delivery
Estimated Delivery 5-7 days
Free Worldwide Express Delivery 5-7 days by DHL.
We cover all duties and taxes when shipping from abroad.
return
14 days return
We offer global returns within 14 days from receiving your order. Strongly recommend that you book your return within 7 days of receiving your order to ensure that it arrives back in time.
.