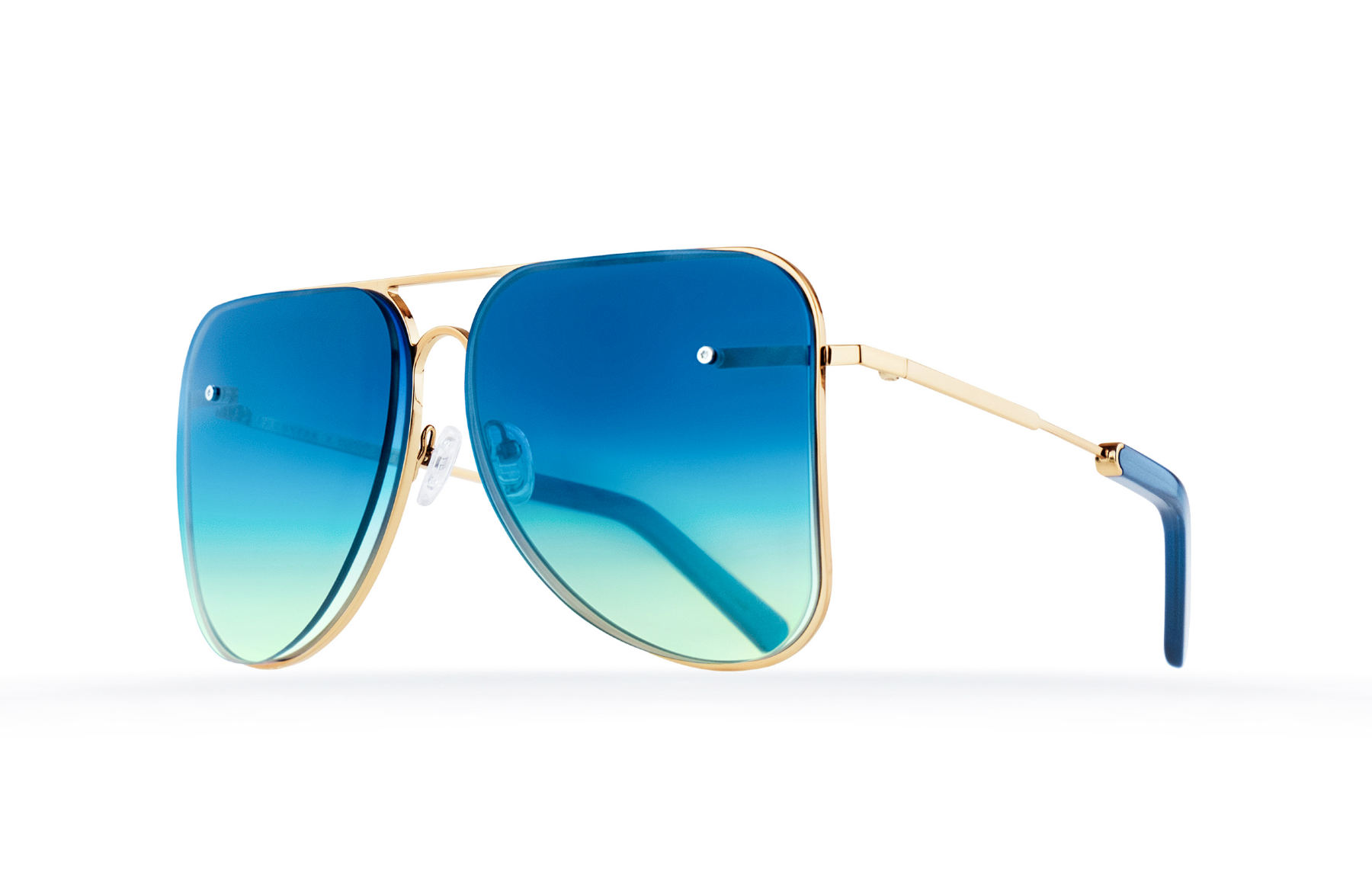 description
Limited edition sunglasses collection, which has been designed by FAKBYFAK for ready-to-wear Fall/Winter collection "Hell's Belles". Inspiration came from the mood and themes of clothing collection in which it became the key accessory. This style is a reworked take on the form of classic aviator glasses. Aviators were developed specifically for military pilots in the first half of the XX century, namely in 1930. Cinema and pop culture worked in tandem to define and canonise the aviator style through the following decades. The teardrop lens design has not changed significantly over the years — however, the familiar form was redesigned, resulting in an accidental provocative flavour. Collection includes 2 models, each model is presented in 4 colour combinations.
product details
Brand
FAKBYFAK
Brand SKU
FBF-07-01-022
Prescription Ready
Suitable for sunlens only
Frame Dimensions
60 × 16 × 135 mm
Lens Color
Light blue gradient
Lens Specification
Filter category 1
UV Protection 100%
Light Transmission 55-30%
Usage Conditions: Fashion

Materials
Golden colour metal frame, amber transparent acetate
Finishing details
The glasses are finished with the signature FAKBYFAK logo on the back side of the right temple.
delivery and returns
delivery
Free Worldwide Express Delivery
Estimated Delivery 5-7 days
Free Worldwide Express Delivery 5-7 days by DHL.
We cover all duties and taxes when shipping from abroad.
return
14 days return
We offer global returns within 14 days from receiving your order. Strongly recommend that you book your return within 7 days of receiving your order to ensure that it arrives back in time.
.