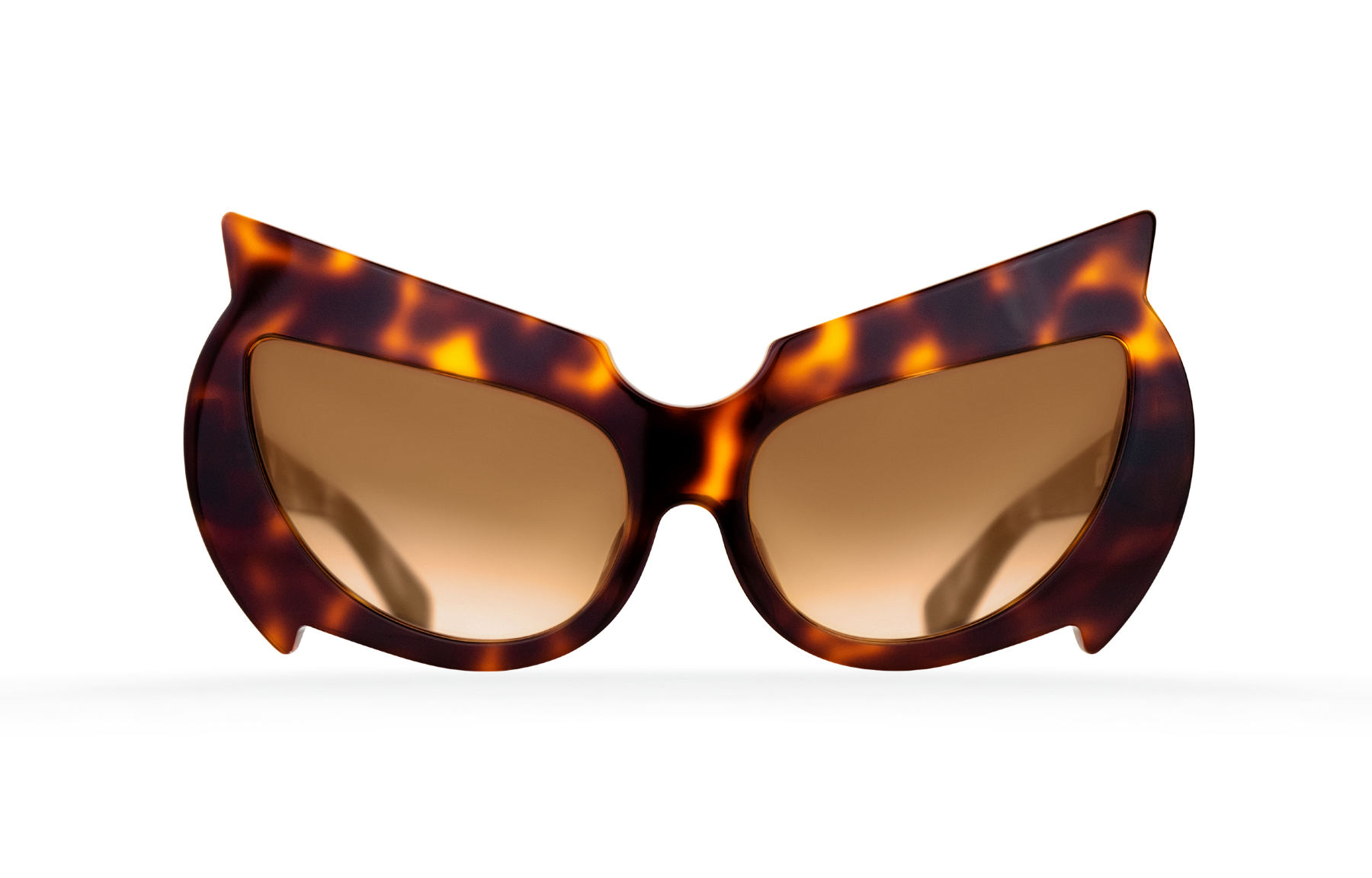 description
Three models of sunglasses that make up the final version of the collection — three women, icons, antipodes: Tilda Swinton, Julianne Moore and Cate Blanchett. We were able to bind their images through a mystery play of their exceptional talent and the obscure dark world that lives within each of us, that surrounds us, comes to us in most harrowing and bizarre dreams.
Dark forces of BLACK MANTIS are the allure and menacing appearance of the insects or creatures from old sci-fi movies "Alien" and "Predator". Their anatomical structure, fangs and face masks became the cornerstone of ideas for the collection. Moreover, these are images of vampires and the atmosphere of cult films as "Only Lovers Left Alive" and "The Hunger".
BLACK MANTIS is our tribute to the philosophy of predators: beautiful, dangerous and aggressive.
We dedicate this collection to three women whose images are piercing, dementing and mesmerising.
The models are based on feminine cat-eye shape and transformed into aggressive unisex shades. Black is the primary colour of the collection — colour of night hunters and mysterious forces.
Collection includes 3 models, each model is presented in 3 colour combinations.
product details
Brand
FAKBYFAK
Brand SKU
FBF-02-01-02
Prescription Ready
Suitable for prescription lens
Frame Dimensions
57 × 18 × 140 mm
Lens Color
Cognac gradient tinted
Lens Specification
Filter category 3
UV Protection 100%
Light Transmission 11%
Usage Conditions Sun, Driving

Materials
Tortoise Mazzucchelli acetate and golden colour metal elements 
Finishing details
The glasses are finished with the signature FAKBYFAK logo on the back side of the left temple. Each piece has its own individual number engraved on the back side of the right temple.
delivery and returns
delivery
Free Worldwide Express Delivery
Estimated Delivery 5-7 days
Free Worldwide Express Delivery 5-7 days by DHL.
We cover all duties and taxes when shipping from abroad.
return
14 days return
We offer global returns within 14 days from receiving your order. Strongly recommend that you book your return within 7 days of receiving your order to ensure that it arrives back in time.
.